Tips on How To Update Your Home in 2021
The Holidays have passed, festive decorations are down and many of us are left a bit of an aesthetic lull in our homes and offices. What to do…?
Need a jolt of new…why not reinvent those areas? Here are several ways and tips to breathe new life into your spaces:
Resurface a Wall
Give your room a new focal point!
---
Paint
Paint is an easy and often "DIY" way to update a room.
Make sure you understand the proper sheen and quality you need to ensure the best result.
Tip: consider washability, light reflection and wall texture.
Wallpaper
For a little bit bolder update, wallpaper can make a great impact.
Paper one wall or all of them, you're sure to turn some heads and gain some compliments!
Tip: if you're not skilled in this trade, consider hiring a professional to yield the best result…concealing seams can be a bear!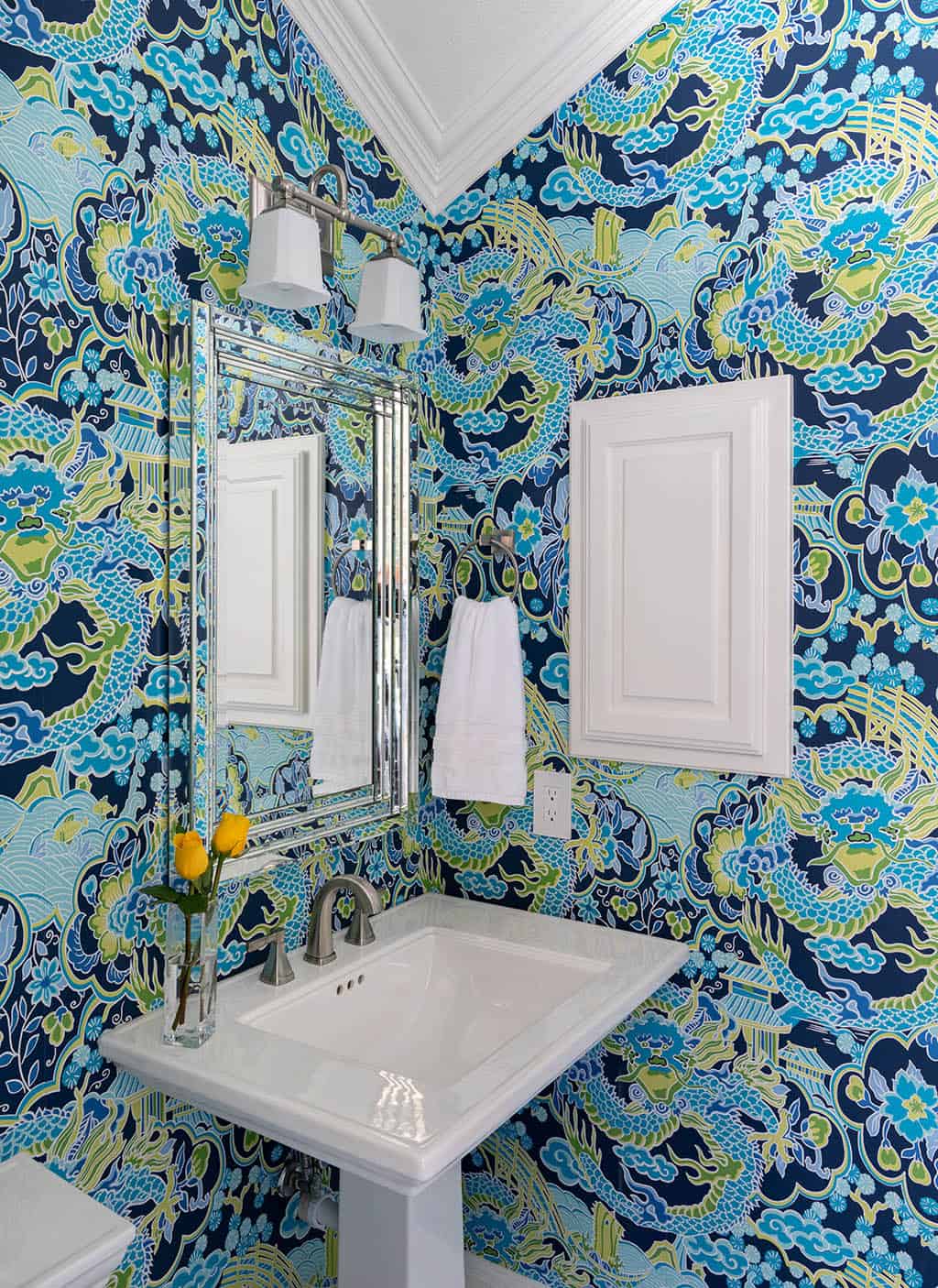 Graphic Tile
For a more distinctive or dimensional look, a large graphic tile can be a fun way to update your walls.
Tip: These can be installed vertically or horizontally!
Re-Accessorize
Details matter...punctuate that room properly!
---
Pillows
Update seating areas with new pillows or throws to inject new color or texture into your upholstery.
These are super easy to rotate as the seasons change because they're small enough to store away while not in use and they're relatively inexpensive. Plus, they can totally change the personality of a sofa or chair!
Bookcase Items
Update what's featured in those bookcases. Books are great, but possibly augment them with photos in great frames, 3D objects, real or artificial succulents, or IF you want a fresh way to display those books, flip them around and display them pages out…yes you heard me correctly.
Tip: reverse the book jackets as well so the color on the outside of each book is consistent.
Accessories
Add your favorite coffee table books, handheld games, boxes, vases or bowls to your table or countertop surfaces. Again, these can rotate seasonally and are easy to store away while not in use.
Tip: do double duty and keep those accessories functional by storing your remotes in a decorative box on a coffee table.
Renovate
Some areas are less complex than others, but all are sure to please!
---
Bedrooms
Bedrooms can often be the quickest spaces to update because in most cases, new bedding, artwork, and window treatments can totally change the look and feel of a room. This is also an easy "DIY" project, but for some, custom options exist with enlisting a professional.
Tip: consider if the occupants of the room have allergies and look for down alternatives in bedding and pillows. This keeps the luxury look and feels without causing any annoying allergic reactions.
Bathrooms
Bathrooms can be one of the easier areas to tackle in a renovation since you typically have a spare room to sleep in during any disruptive portions of the project. However, oftentimes it requires some professional trades to pull it off well.
There are fabulous new plumbing and lighting options for a "lite" remodel, but also consider doing a total refresh by getting a professional evaluation on what possibilities exist.
Kitchens
The kitchen is the "big wazoo" of renovating. Although it's likely the most disruptive because most households don't have another kitchen to use while one is out of commission, it will ultimately make the biggest impact. Aesthetic and functional opportunities are abundant when reinventing a kitchen space and this area is known to make the most impact in your home's value in a resale situation.
I highly recommend pulling in a professional team consisting of a designer and contractor to ensure your results are optimal.
Now, with all these ideas, how will you re-invent your 2021? Be sure to let us know if you'd like us to be a part of your next "new" in your home or office! Happy New Year!